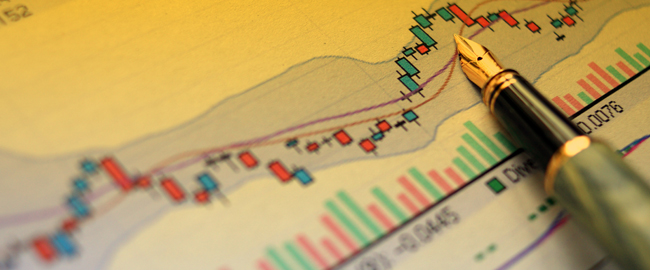 TradeAll allows for transactions up to a 5:1 leverage ratio without a real purchasing transaction in the stock and index CFD's (Contract for Difference).
In CFD transactions, a company's shares are not physically owned. The transaction is carried out with the related market price and after the transaction is closed, the difference between the opening price and the closing price determines the profit or loss.
Stock CFD investors may benefit from the distributed profit shares even if they do not have voting rights at the companies.
CFD investors may take "Long" and "Short" positions in stocks and indices.
Long and short swap costs are being charged on -%5 on annual basis in all CFDs.
CFD GLOBAL INDICES

| INDEX | SYMBOL |
| --- | --- |
| US Top 500 | SPX.CFD.IND |
| US 30 | DJI.CFD.IND |
| US Tech 100 | NDX.CFD.IND |
| EU 50 Index | STOXX50E.CFD.IND |
| German Top 30 | GDAXI.CFD.IND |
| UK 100 | FTSE.CFD.IND |
| France Top 40 | FCHI.CFD.IND |
| Swiss Top 30 | SMI.CFD.IND |
| Spain Top 35 | IBEX.CFD.IND |
| Italy Top 40 | FTMIB.CFD.IND |
| Dutch Top 25 | AEX.CFD.IND |
| Nikkei225 | N225.CFD.IND |
| Australian S&P 200 | AXJO.CFD.IND |

CFD EUROPEAN STOCKS

| CFD EUROPEAN STOCKS | REGION |
| --- | --- |
| ALLIANZ SE | EUROPE |
| ANHEUSER-BUSCH INBEV NV | EUROPE |
| BASF SE | EUROPE |
| BAYER AG | EUROPE |
| BAYERISCHE MOTOREN WERKE AG | EUROPE |
| BNP PARIBAS SA | EUROPE |
| DAIMLER AG | EUROPE |
| DANONE SA | EUROPE |
| DEUTSCHE TELEKOM AG | EUROPE |
| EADS NV | EUROPE |
| ENI SPA | EUROPE |
| GDF SUEZ | EUROPE |
| L'OREAL SA | EUROPE |
| LVMH MOET HENNESSY LOUIS VUITTON SA | EUROPE |
| SANOFI | EUROPE |
| SAP AG | EUROPE |
| SİEMENS AG | EUROPE |
| TOTAL SA | EUROPE |
| UNILEVER NV | EUROPE |
| VOLKSWAGEN AG | EUROPE |

CFD USA STOCKS

| CFD USA STOCKS | COUNTRY |
| --- | --- |
| 3M CO | USA |
| ABBOTT LABORATORİES | USA |
| ALCOA INC | USA |
| AMERICAN EXPRESS CO | USA |
| APPLE INC | USA |
| AT&T INC | USA |
| BANK OF AMERİCA | USA |
| BERKSHIRE HATHAWAY INC | USA |
| BOEING CO/THE | USA |
| CATERPILLAR INC | USA |
| CHEVRON CORP | USA |
| CISCO SYSTEMS INC | USA |
| CITIGROUP INC | USA |
| COCA-COLA CO/THE | USA |
| COMCAST CORP | USA |
| EI DU PONT DE NEMOURS & CO | USA |
| EXXON MOBIL CORP | USA |
| GENERAL ELECTRİC CO | USA |
| GOOGLE INC | USA |
| HEWLETT-PACKARD CO | USA |
| HOME DEPOT INC/THE | USA |
| INTEL CORP | USA |
| JOHNSON & JOHNSON | USA |
| JPMORGAN CHASE & CO | USA |
| MCDONALD'S CORP | USA |
| MERCK & CO INC | USA |
| MICROSOFT CORP | USA |
| ORACLE CORP | USA |
| PEPSICO INC | USA |
| PFIZER INC | USA |
| PHILIP MORRIS INTERNATIONAL INC | USA |
| PROCTER & GAMBLE CO/ | USA |
| QUALCOMM INC | USA |
| SCHLUMBERGER LTD | USA |
| TRAVELERS COS INC/THE | USA |
| UNITED TECHNOLOGIES CORP | USA |
| UNITEDHEALTH GROUP INC | USA |
| VERIZON COMMUNİCATİONS INC | USA |
| WAL-MART STORES INC | USA |
| WALT DISNEY CO/THE | USA |
| WELLS FARGO & CO | USA |